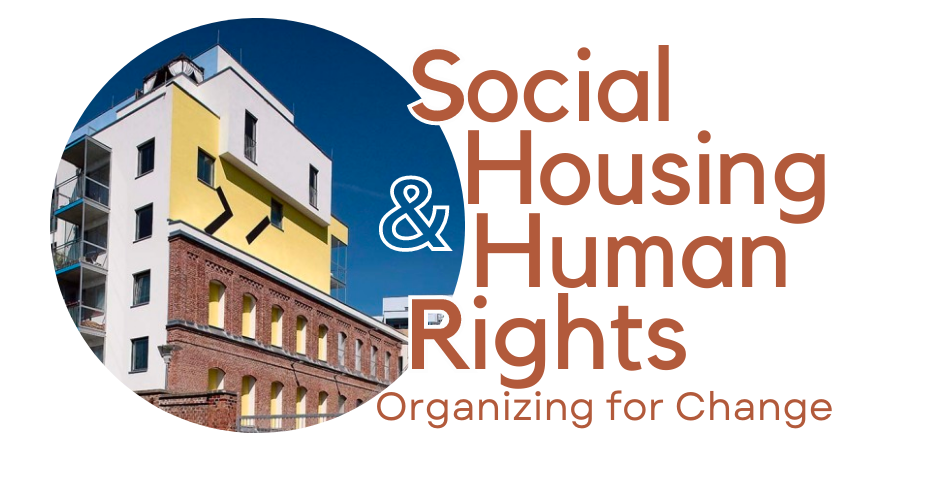 Dr. Shauna MacKinnon, Kirsten Bernas and Dr. Sarah Cooper, along with the MRA and many partners, have secured a SSHRC Connections Grant for the Social Housing and Human Rights: Organizing for Change project.
This project will synthesize research and develop a mobilization plan to influence a shift in public policy toward an expansion of social housing in Canada. The project proposal received the highest ranking amongst over a hundred applications, and we've already started the work to organize a knowledge sharing and mobilization event at the Canadian Museum for Human Rights on April 20th and 21st, 2023.
This project brings together local and national researchers and advocates with a broad range of experience. Our local and national partners for this project, including Winnipeg's Right to Housing Coalition, End Homelessness Winnipeg, Canadian Centre for Policy Alternatives, Canadian Housing Evidence Collaborative, Canadian Alliance to End Homelessness, Canadian Housing & Renewal Association, Canadian Lived Experience Leadership Network, National Right to Housing Network, Women's National Housing and Homelessness Network, Vote Housing, and the Canadian Museum for Human Rights, bring a wealth of knowledge, expertise and capacity to the project.
The MRA is coordinating this project through a steering committee that will include representatives from national and local partner organizations. These organizations have well established networks and capacity to implement the mobilization plan after the completion of the 1-year project. Our aim is to galvanize those involved in housing research and advocacy to build a unified public education, advocacy, and mobilization plan to influence a shift in public policy toward social housing at all levels of government.
Want to stay in the know about this event? Fill out this brief form to stay informed. 
Planning to attend the event? Fill out this form to give us some details.