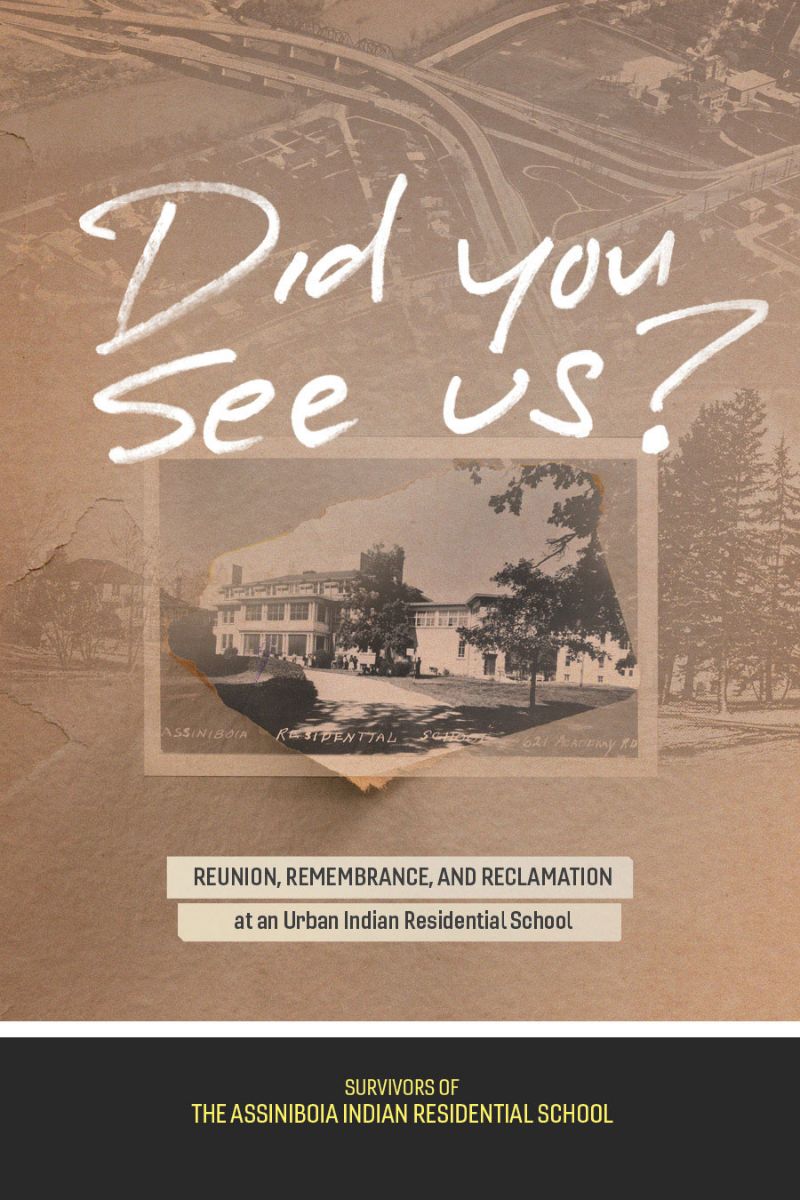 Did You See Us?:
Reunion, Remembrance, and Reclamation at an Urban Indian Residential School
Written by the Survivors of the Assiniboia Indian Residential School and edited by Andrew Woolford, Published by the University of Manitoba Press
The Assiniboia school is unique within Canada's Indian Residential School system. It was the first residential high school in Manitoba and one of the only residential schools in Canada to be located in a large urban setting. Operating between 1958 and 1973 in a period when the residential school system was in decline, it produced several future leaders, artists, educators, knowledge keepers, and other notable figures. It was in many ways an experiment within the broader destructive framework of Canadian residential schools.
Stitching together memories of arrival at, day-to-day life within, and departure from the school with a socio-historical reconstruction of the school and its position in both Winnipeg and the larger residential school system, Did You See Us? offers a glimpse of Assiniboia that is not available in the archival records. It connects readers with a specific residential school and illustrates that residential schools were often complex spaces where forced assimilation and Indigenous resilience co-existed.
These recollections of Assiniboia at times diverge, but together exhibit Survivor resilience and the strength of the relationships that bond them to this day. The volume captures the troubled history of residential schools. At the same time, it invites the reader to join in a reunion of sorts, entered into through memories and images of students, staff, and neighbours. It is a gathering of diverse knowledges juxtaposed to communicate the complexity of the residential school experience.
The Assiniboia Residential School Legacy Group is a non-profit organization with a mandate to: honour the legacy of the Assiniboia Residential School through commemorative and educational activities; promote positive and reconciliatory relationships between Indigenous and non-Indigenous people; foster awareness, understanding, and healing; feature culture and language as interpreted and presented by the Survivors of the Residential School.
Andrew Woolford is a professor of sociology at the University of Manitoba and the author of This Benevolent Experiment: Indigenous Boarding Schools, Genocide, and Redress in the United States and Canada.
This project was supported by the Manitoba Research Alliance.